Posted by Nicole on 8th Feb 2015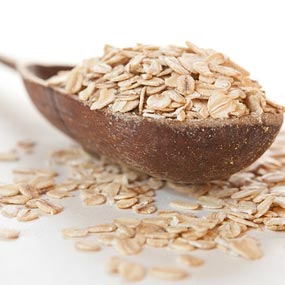 About three weeks ago, out of nowhere my son developed an un-explainable rash that covered him from head to toe. We ruled out allergic reactions to food, tested him for a host of illnesses that came up negative. We were instructed to give him some OTC Clarendon and told that whatever caused this rash just had to run its course. But my baby was itching…so I had to do something. In my wealth of knowledge, I was concocting salves and natural creams that helped him but he still was itching. Someone finally suggested that I give him an Oatmeal Bath. I had a "duh" moment, why didn't I think of that. I quickly went to work.
Oatmeal is a great source of comfort when dealing with itchy, dry skin. It can help normalize your skin's pH levels while protecting it and therefore helping to relieve itchy skin. Oatmeal also is great because it adds moisture to benefit your skin's condition because it is full of vitamins, minerals and lipids. This is great for persons with sensitive skin and those trying to treat a host of skin disorders (Great for rashes, poison ivy, sunburns and eczema).
This is my recipe for an Oatmeal Milk Bath:
½ cup of Oatmeal (grounded through a food processor or coffee grinder)
¼ cup baking soda (helps refresh, renew and soften your dry skin)
3 tablespoons of Extra Virgin Olive Oil
3 tablespoons of Powdered Goat Milk (optional)
5 drops of Lavender Essential Oil (optional)
My son soaked in this twice a day for about 15 minutes each time and within a week and a half, his all over body rash had subsided so much that it was amazing. I also liked that it helped him put faith in natural remedies for skin issues.
Have you ever made your own Oatmeal bath recipe? What ingredients did you use? Tell me below.